VA Loans Vs. Conventional Loans
VA Loans Vs. Conventional Loans: Which option suits you the best?
When purchasing a home, it is important to consider your financing choices before deciding how to proceed. There are numerous possibilities to pick from when it comes to mortgages that are commonly available. Hence, VA Loans Vs. Conventional Loans are a common topic among Americans these days.
Making the choice that is best for your particular financial situation or way of life can be challenging. This article is for those who are seeking proper information on both loans and we have given a quick comparison below.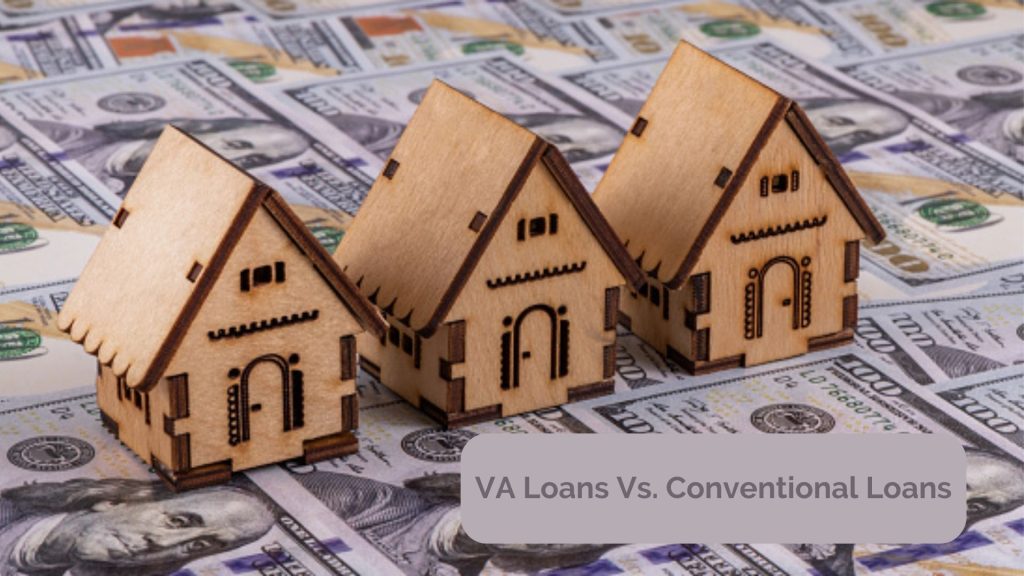 Comparison: VA Loans Vs. Conventional Loans
If you are seeking comparisons then you must have to have the proper knowledge about both loans. Do read carefully for detailed comparisons.
What is a VA loan?
In order to assist World War II veterans in buying homes after the war, the Department of Veterans Affairs (VA) home loan program was created in June 1944. Through this program, the VA was given the authority to back private lenders' loans to veterans for homes, businesses, or farms.
VA loans are not available for everyone as we already told you it was created for veterans, active duty personnel, and qualified spouses. By taking on debt, the VA covers a portion of the loan, enabling lenders to give veterans with less-than-perfect credit histories or limited access to down payments reasonable terms.
Core Advantages Of VA Loan
Best low-interest loan in the USA
Income proof is not required
Insurance for mortgages is not required.
There is no need for a termite inspection or appraisal.
One of the quick loan process
No lender charges (third party fees may apply)
What is a Conventional Loan?
Each and every loan that isn't supported by the government is referred to as a conventional loan. Applicants must fulfill certain income and credit score standards, and many conventional loans must adhere to strict lending limitations set by the government. Conventional mortgage holders frequently benefit from lower interest rates and more lenient terms, while borrowers with worse credit ratings could be required to pay higher interest rates.
Core Advantages Of Conventional Loan
You just require a 3% down payment if you're a first-time home buyer.
Plenty of loans type availability
No maximum loan limit is available here in a conventional loan
Compared to government-backed loans like VA, FHA, and USDA loans, conventional loans typically need less documentation.
A borrower can hold more than one loan at a time
Which Is The Right Loan For You?
Deciding which loan or mortgage best suits your needs, income, and way of life can be stressful when buying a new house because the procedure isn't simple. VA Home Loans are excellent choices for service members looking to buy a primary house, while conventional loans are advised for non-service members with better credit scores.
San Antonio Mortgage is offering these loans where it will be easy to get your loan. If you live in San Antonio, Austin, Dallas, Houston, Texas, or any other city and are curious about what our specialists can do, come see us right now! We will collaborate with you in accordance with your needs.