The Lowdown on 15-Year Fixed Rate Mortgage...
A 15-year fixed-rate mortgage is a loan to buy a home having monthly payments and interest rates fixed throughout the loan. In these loans, as compared to the 30-year mortgage loan, you will need to pay higher monthly payments and less interest rates within 15 years. For the buyer who wants to pay off their loan sooner and doesn't want to change their interest rate throughout the loan period, then is a 15-year mortgage loan is the best.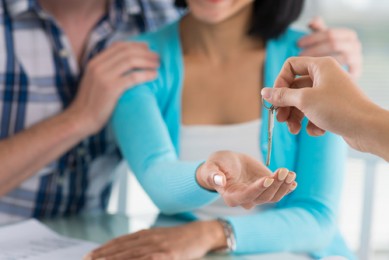 How does the 15-year mortgage loan program work?
In a 15-year mortgage program, the balance decreases faster as the total money is paid within 15 years as compared to a 30-year home loan. Due to this, you are required to pay off less interest rate over the loan period.
As your interest rate gets locked for 15 years, your principal and interest rate will not get change throughout the loan period. Though, your tax and insurance amount can go up or down. Depending on the down payment, you need to pay mortgage insurance if you are planning to buy a home, or equity you have if you are refinancing.
Why a 15-year fixed-rate mortgage?
If you want a lower fixed interest rate and want to save more money in interest throughout the loan. Then you should get a 15-year fixed-rate mortgage. In this case, usually, the monthly payment is higher or twice as compared to a 30-year fixed-rate mortgage.
Do I Qualify?
Minimum 3% down payment
A minimum credit score of 620
A debt-to-income ratio of not more than 50%
Money to cover the closing cost, i.e., around 2-6% of the purchase price.
How do I apply?
If you are planning to apply for the loan program you will need to provide various documents including income statements to the lenders. You are required to pay primary mortgage insurance (PMI) if your down payment is less than 20%. Once 20% is reached in equity in your home then you have to request for canceling PMI.
We are here to make it easier for you and guide you starting from a 15 year fixed rate mortgage Loan Qualifier, where you can check for your qualification. We will guide you and provide all the details for choosing the right loan programs.