The Lowdown on Jumbo Loans...
A jumbo loan is a mortgage loan that is not government-insured that exceeds the loan limit set by the Federal Housing Finance Agency. Jumbo loans are generally not eligible to buy, guaranteed, or securitized by Fannie Mae or Freddie Mac. It is designed to provide loans to buyers purchasing luxury properties, or homes in a highly local competitive real estate market. It usually has strict underwriting which includes, tight debt ratio requirements, reserve requirements, and high down payments with a high credit score. The limit of jumbo loans in some states varies by county. But for jumbo loans in Texas, any amount above $647,200 is considered as a Jumbo loan.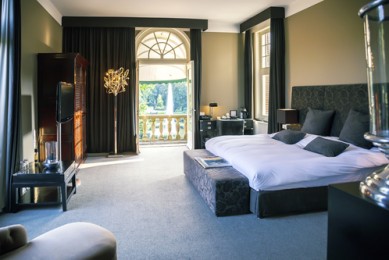 How do Jumbo Loans work?
If you are set to buy a luxury home that costs around half a million or more and you dont have that much in your bank account then a jumbo mortgage is best for you. You will surely face the more rigorous requirement of credit score if you are not considering these loans. Jumbo loans carry more risk on credit for the lenders as no guaranteed is been provided.
To get the approval you need to have a good credit score of 700 or more and a very low debt-to-income ratio. The DTI percentage should be under 43% and ideally 36%. The buyer having huge income status is considered appropriate for these loans.
Why Jumbo loans?
Jumbo loans are usually for that borrower who typically wants to buy luxury properties or homes. These loans have a higher loan limit than any other type of loan. It depends on your assets, your credit score, and your property value. These are people who earn lots of money but dont have millions in extra cash or any other assets accumulated. For better financing terms, compare different loans terms before finalizing one.
How do I apply for Jumbo Loans?
To apply for jumbo loans, you will require to prove your accessibility to cover payments, which is higher if you opt for 30- year fixed-rate mortgage. If the buyer is self-employed, the requirement of income is higher, with two years of tax returns, and 60 days of current bank statements. The borrower requires proved liquid assets to get qualified and cash reserves to six months of the mortgage payments. And all the borrowers need to provide all the documents on other loans if held, and proof of any ownership of non-liquid assets.
We are here to make it easier for you and guide you starting from a FREE Jumbo Loan Qualifier, where you can check for your qualification. Our Jumbo loan lenders in San Antonio, TX will guide you in choosing the right loan programs.