San Antonio Mortgage is the best option for your veteran home loans!
Whenever you are looking for a home purchase you may be looking for a loan. But Veterans Home Loans are a wise decision if you are eligible for one. Only because it is available to former US military servants with zero down payments does it becomes the top priority home loan in the USA.
It's challenging to be approved for a VA loan. So San Antonio Mortgage is here to help you and to advise you, starting with a free VA Loan Qualifier that allows you to determine your eligibility. 
What is a VA loan?
A government loan supported by the U.S. Department of Veterans Affairs is known as a VA loan. These loans are not available to everyone. To get a VA loan you must have one of these criteria: current or former member of the United States military, National Guard, or Reserve.
If the spouse of a military member has passed away, you can still be eligible for a VA loan. You need the certificate in order to apply for a VA loan in the United States. With the assistance of home mortgage lenders like San Antonio Mortage, these procedures are simple.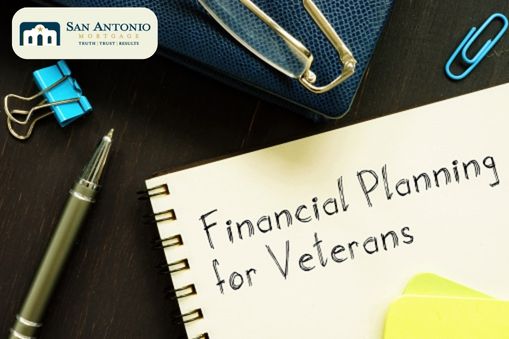 Are down payments necessary for VA loans?
Most loan searchers prefer VA over other loans because of the zero down payments. For those who are strapped for funds when buying a property, this is a crucial benefit. Buyers will have a hard time scraping together that much cash. Though you are not obliged to make a down payment if you are applying for a VA loan.
But remember, you can use a VA loan to put down money if you'd like. You can reduce the one-time payment that applicants must make when taking out a VA loan by doing. It is called the VA funding fee.
Therefore, mortgage broker Austin TX will not ask for the PMI as VA loans doesn't requires it. It's a huge advantage for home buyers in the USA. 
Conclusion
If you are a person already approved for the VA Home Loan then it is not a matter to think so. If you're prepared to relocate and have a military background, this might be the best option for you. It's time to be preapproved for a loan if your resources are prepared to handle the obligation of a monthly mortgage payment.
And we are the resources to get your easy VA loan with fewer hassles. People call us the best mortgage broker Houston, Dallas for the quality and service we offer here. We are the agency fulfilling the loan demand of Texas. For a free quote contact us today!