Reasons to choose FHA loan from San Antonio Mortgage in the USA over others!
We are into a life of freedom where every individual has a desire to buy a home for a permanent stay in the USA. Thus, an FHA loan is available to them to fulfill their sweet dream. But choosing an FHA home loan you need to know about the pros and cons.
What Is An FHA Loan?
An FHA loan is a type of loan which is backed by the Federal Housing Administration, USA. Since FHA loans are backed by government insurance, lenders are willing to work with riskier customers. As a result, you, the lender, may be given greater leeway when it comes to meeting loan requirements like your credit score and debt-to-income ratio (DTI).
A loan requires qualifications since FHA loan requirements 2022 is the thing you need to follow while applying for a loan. Although, FHA is a type of loan that comes with plenty of advantages and disadvantages. Kindly follow the complete article for a better resolution.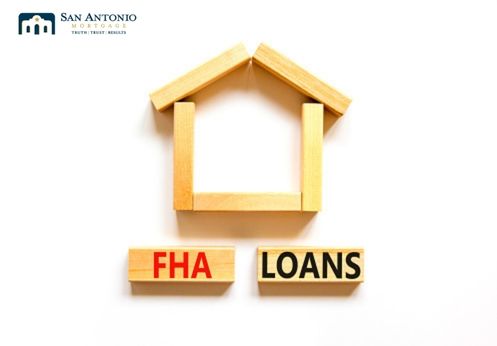 Advantages Of FHA Loans
The best-known for its more relaxed requirements, an FHA loan can nevertheless give many people the chance to own a home, despite having a bad credit history or encountering challenging financial situations. FHA loans offer the applicant a number of advantages because they are known to be more flexible and less stringent than other loan types:
Minimal Down Payment: With the best FHA loan limits we can assure you that it has the best low-rated down payments in the industry. However, FHA loans allow applicants with credit scores of at least 580 to put in as little as a 3.5% down payment.
Poor Credit History Acceptance: Most of the loans today process their application with the minimum credit score of 620 but only FHA allows its applicants with a credit score of 580.
Best Interest Rates: FHA is the only loan having the best interest rate in the USA. FHA loan Texas offers superior, fixed interest rates. There are other loans with adjustable rates.
No DTI Issues: There are no problems with your FHA loan, regardless of the FHA loan limits Dallas you receive. In general, your lender will see you as a borrower with greater security if your DTI is lower.
Disadvantages Of FHA Loans
In an FHA loan, there are no such things we can call disadvantages. It's probably the most decorated loan available to Americans today. MIP(Mortgage Insurance Premiums) is the only thing people think is the drawback point of an FHA loan.
Conclusion
Are you sick of examining the benefits and drawbacks of FHA loans? Why don't you give San Antonio Mortgage a call to speak with someone directly? To meet your needs appropriately, we are the best FHA lenders in Houston.
Furthermore, if you are seeking an FHA mortgage calculator Texas then that is also provided here. Since we are available both offline and online, get in touch with us for a free quote on your choice.