Purchasing Foreign Property: as a Nonresident with San Antonio Mortgage!
Most individuals fantasize about taking trips overseas, lounging in the sun, or exploring neon-lit cities. Hence, Foreign National Mortgage becomes the trendy part of the loan industry. Staying in foreign nations for a short while is not enough as everyone who loves the United States Of America is looking for a property or home.
Real estate investors might want to think about markets outside of their own country. Purchasing property abroad has benefits, including portfolio diversification and possible profits. But it's also a complicated procedure. Well, this article will help you if you are looking for a purchase in the USA.
What Is Foreign National Loan Program?
For foreign nationals who do not reside in the United States, a mortgage loan is available. If you're a citizen of Mexico or any other country, you can also apply for a mortgage loan to buy a house or other property in the United States. These frequently differ from a regular Fannie And Freddie or FHA loan in terms of conditions and interest rates.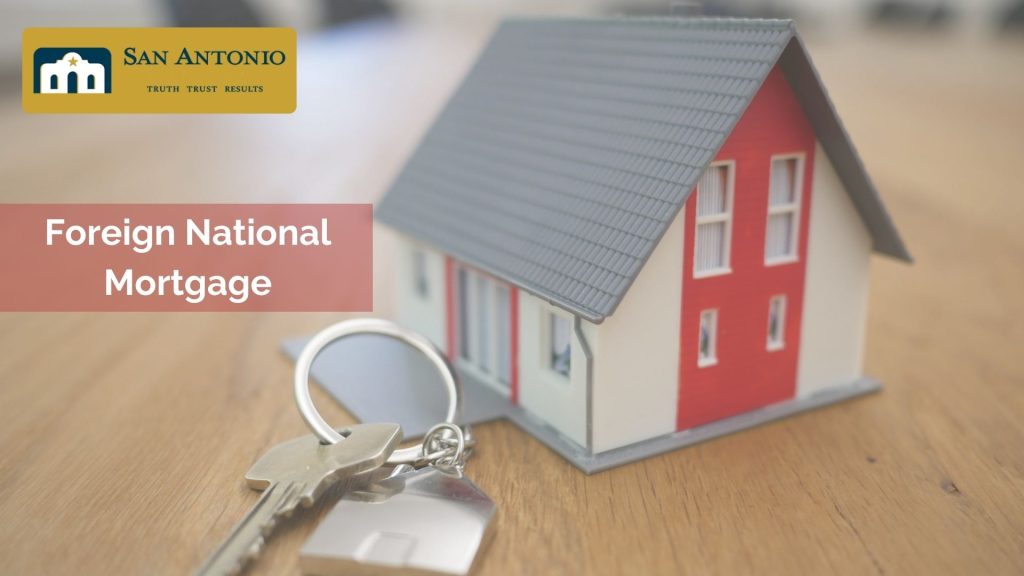 Why Purchase Property Abroad?
The ability to expand portfolios is the primary justification given for why investors choose real estate investments. There is nothing special about properties abroad, yet there is more. Here are some additional factors that may make buying international real estate worthwhile.
Who doesn't occasionally daydream about living an exciting life? Americans have a reputation for focusing on the future. A foreign property can provide access to many exciting and educational opportunities that you might not otherwise know about.
Another possibility is that you are fascinated by a specific nation. You can learn more about the local culture by purchasing real estate there and going on adventures. You may experience local culture by relocating abroad, from seasonal events to calm daily life.
The majority of retirement holder wants to enjoy their life by balancing their life with the American culture. Since they seek foreign national loans in San Antonio for a better living.
Better Invest Opportunity
Below are the top reason including this is the major factor to invest in foreign property. Higher rental yields and lower living expenses are available to investors in emerging markets. Additionally, even if the market in your native nation is now uncertain or sluggish, you can still take part in a growing economy.
Why Foreign National Mortgage Loan?
Foreign National Mortgage Loan is the only option for the non-American as it becomes a crucial option for the needy people. Since it is riskier for financial banks and lenders, interest rates on loans for down payments to non-citizens are typically higher in this situation. Although, it is the only option to buy your dream property much easier than any other services in the USA.
Why San Antonio Mortgage For Your Loan?
In San Antonio, Dallas, Austin, Houston, and many other Texas locations, we offer mortgage services to foreign nationals who are looking to buy or refinance a home. Check your eligibility using the FREE Foreign National Loan Qualifier. Visit us right away, whether online or offline.