Things You Need to Know Before Purchasing A Condo With A VA Loan!
VA loan, which is backed by the Department of Veterans Affairs (VA), is intended to provide eligible veterans, active-duty military members, and qualifying families with budget-friendly home loans and living arrangements.
Generally, VA Loan has no down payment requirements and it offers the best interest rates in the industry. So, if you are seeking to buy a condo with this VA loan then you must have to qualify for it. And another thing is you simply need to confirm that the condominium is VA-approved.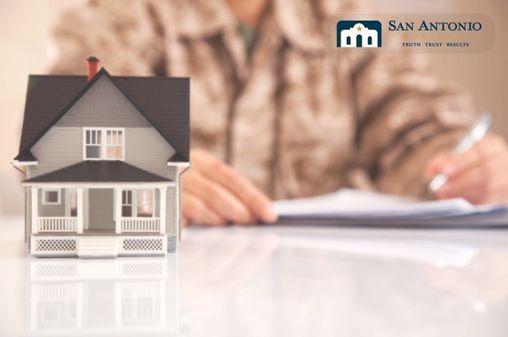 Why You Should Have A Condo
Before we get started, let's identify a condo in aspects of the VA. A condominium complex or organized unit development is classified as a common interest community by the VA. This means that everyone who lives there shares property and public areas such as parks and gardens.
There are so many reasons we can consider when picking a condo to buy with a VA home loan. Condos are located in a beautiful palace rather than the regular living areas which is a big factor for those who want to live their life in a different manner. Although you have a busy social life or want to retire in style, a condo can provide the amenities you require. Everything you need a condo can provide for sure.
Condo living may be preferable for military veterans who are pretty young or live solo. No one wants to deal with the hassles as you do not need to deal with the caring as well as maintaining. The same concept applies to those who are older and may not be physically capable of performing the physical tasks of outdoor maintenance that single-family homes typically necessitate.
Thus, if you are seeking a VA construction loan for this then we must say it is a wonderful investment. Generation is changing as our livings too and we need the best quality living if possible. And a condo is a place where it fulfills military personnel's requirements.
Can VA Loan Be Used To Purchase A Condo?
With San Antonio Mortgage it is easier to purchase your dream condo if you are eligible to buy. If you're thinking about buying a condo, make sure the condo complex or development's HOA has applied for and received VA approval. This is carried out to safeguard the rights of both VA loan bearers and the government, which backs the VA loans.
So, if you need a Condo and seeking prime Mortgage Brokers in San Antonio then San Antonio Mortgage welcomes you. We are the agency fulfilling the dream of the veterans in the USA as we become the best mortgage broker san antonio. Contact us if your requirements are the same!